Horse Dragon By Glorious Pharmacy →
This is some of the coolest Chinese music I've come across so far.
3 tags
3 tags
2 tags
1 tag
3 tags
3 tags
3 tags
4 tags
5 tags
4 tags
3 tags
6 tags
5 tags
Watch
稻草人 playing a few covers at 惠风和畅音乐酒吧, a lounge near Xi'an sports Stadium.
4 tags
4 tags
5 tags
4 tags
4 tags
5 tags
6 tags
This is a test of our international broadcasting system, please ignore.
7 tags
8 tags
7 tags
6 tags
7 tags
8 tags
Mahjong 麻將(má jiàng)
(via 老外Rising) I've been wanting to learn Majiang for quite awhile now and finally got my chance last week. It's a little tricky at first but once you rap your head around all the different hand combinations and little rules it's a blast!  The goal of the game is to get a full hand. You'll start off with 14 tiles. You draw a new one and discarding another on each of...
8 tags
Dragon Boat Festival
Or 端午节 (duānwjié) is a holiday celebrating the life(or death) of ancient chinese poet 屈原Qū Yuán who lived during the warring states period. He spoke out against his native Chu state when it formed and an alliance with the Qin state. As a result he was banished to exile. Many years later Qin ended up invading and conquering the Chu state. Qu really took it hard and committed suicide by drowning...
4 tags
6 tags
6 tags
3 tags
9 tags
The Man Who Loved China
So a few weeks ago, in the midst of final exam week, I started to create my epic summer reading list. A good chunk of them have to do with China. I stole alot of them off Donald Trump's recommended list , which after doing a little investigation seems to contain alot of great titles! After scanning on the descriptions on Amazon.com I decided to start with a biography, not of a Chinese...
7 tags
MDBG User Interface Update →
Still finals but just thought I'd post this seeing as it's probably one of the most important tools for Chinese learners… Back to work!
2 tags
5 tags
10 tags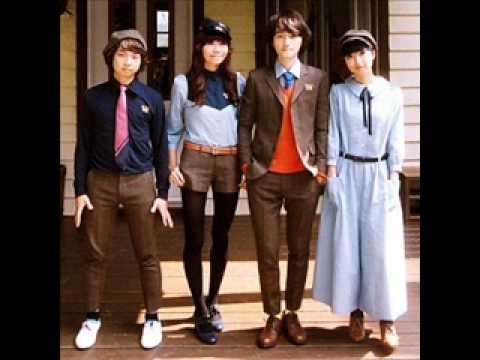 8 tags
地理
So language and and culture are important sure, but the country of China itself is huge,the 3rd largest in the world, and within it's borders it contains every climate and geographical feature found on the planet. You've got the rolling Gobi Desert in Monogolia, the ice city of Harbin, a temperate climate in Beijing (four distinct seasons included), and the tropical Hai Nan island...
7 tags
7 tags
Beautiful 汉字 Art
Recently I've been working on my research paper on the Middle East and it reminded me of a China Smack post I read awhile back about Chinese 汉字(characters). Let me give some context…So according to the Qur'an(Islamic holy book) there can be no visual depiction on Allah(god) or the prophet Muhammad. So unlike Christianity and Hinduism,and most other religions where you can make...
5 tags
菜 of the Week
This week I stopped by Taiwan Cafe's neighbor 椰林阁美食 (yē lín gé měi shí )to get my rainbow on! That its English name anyway… Rainbow Cafe is friendly little restaurant with pretty decent food. I got the squid fried noodles which were pretty light on the squid part, as you can probably see by the picture, but the sauce was still pretty good and portion size was large enough. The...
4 tags
5 tags